Snippet: I'm sunburnt all over after Pulau Ketam and Bukit Tabur!

Kien Yee, Harvin and I went for a half day trip to Pulau Ketam (Translated: Crab Island) yesterday. Well, it was more like a whole day trip for me though. My first time journeying there as well, so I was pretty hyped up although I knew it was just a fishing village over there. Hehe.

Kien Yee & I hopped on the KTM for an hour 30 minutes ride to Pelabuhan Klang (Port Klang). Long journey with nothing much too see...except for coconut trees and backyards of houses.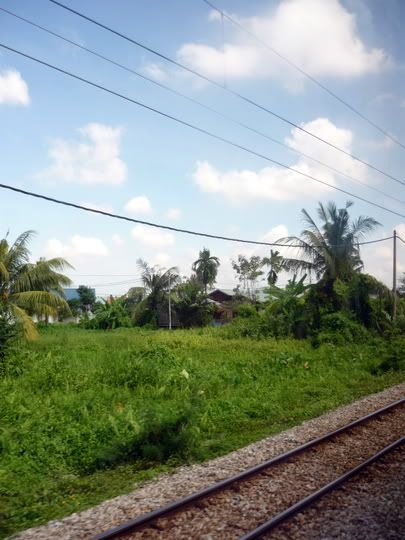 Arriving slightly earlier, we lingered around the port area while waiting for Harvin to arrive.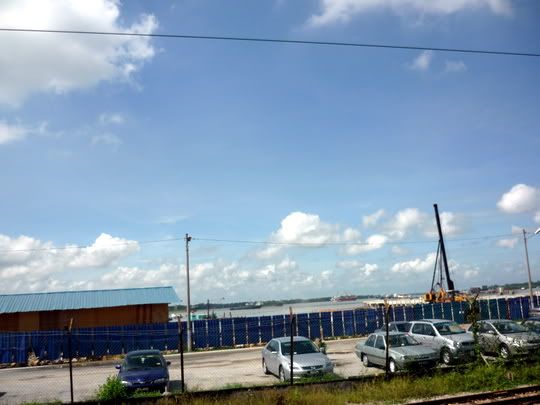 Apparently its not just one port at Port Klang...plenty more others that make this whole area up.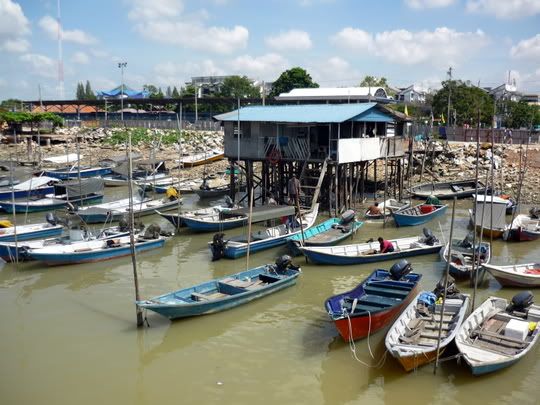 Sampans
and speedboats docking near the pier
Harvin arrived just in time for the next shuttle ferry heading to Pulau Ketam. The one way journey costs RM7 per person. It was just like riding a water bus, the rumbling sound of the engine and the slightly bumpy ride.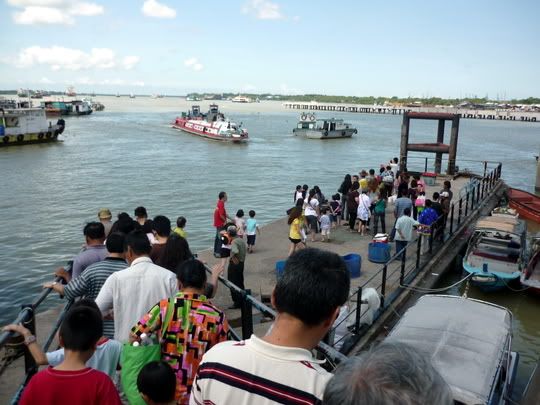 Waiting for the red boat.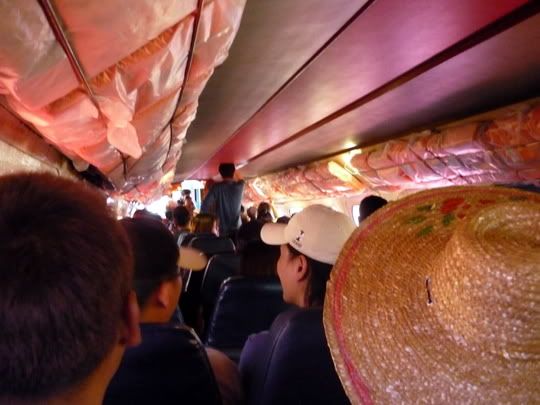 Inside the boat. Quite cramped, but at least it's airconditioned
Cruising by docking ships and swamps, it took 20 minutes before we reached the island. The island is mainly a fishing village, with most of the houses built on stilts. People have settled here since the 70s, and the island hasn't pretty much changed since then, with the exception of electricity and satellite dishes. It looks pretty much like this from the shore: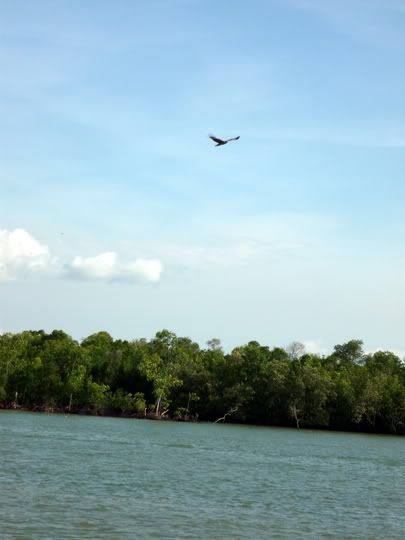 The jetty on the island. The notice reads: Ban on motorized vehicles on the island.
We rented bicycles to ease our exploration of the island. In fact, bicycles are the main mode of transportation on the island. Nearly every house has one, and I bet everyone knows how to ride one. Wasting no time, we started our cycle around the island. Plenty of interesting and colorful buildings around: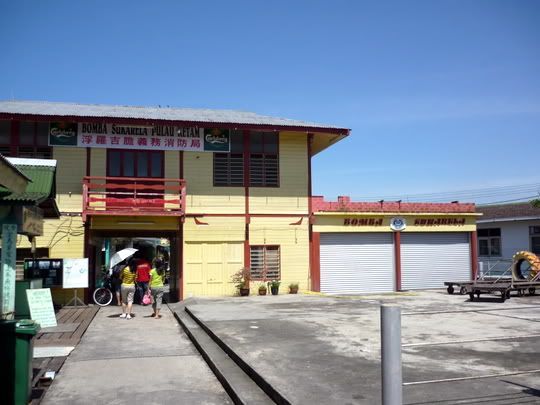 The island's own voluntary fire station!

Just after that, the police station.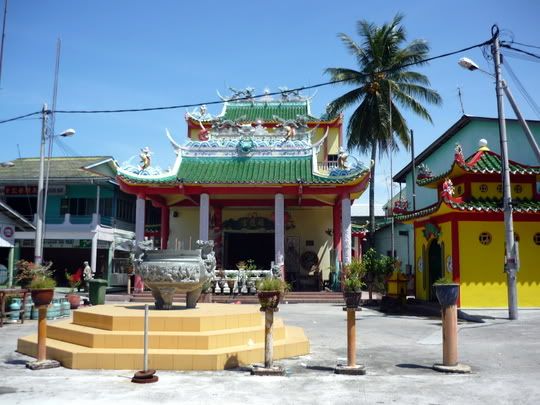 There are plenty of temples scattered all over the village.
Group photo of us.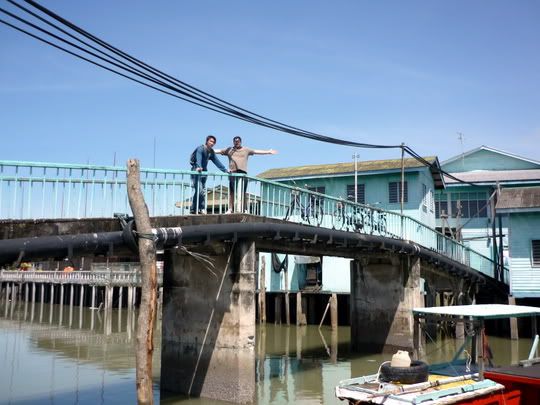 There were plenty of bridges as well. 11 if not mistaken, we rode over a few but not all.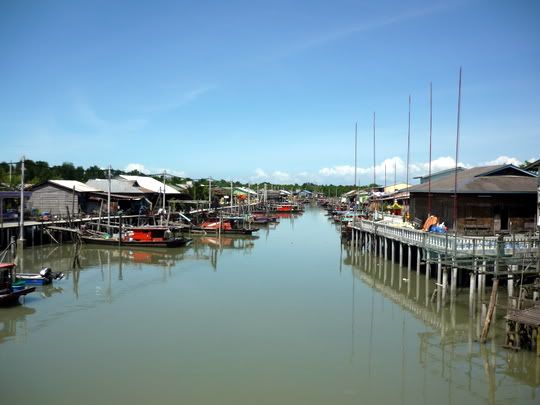 This is what it looks like generally. Wood and water, boats and moats.
Cycling around the island was fun and nostalgic at the same time. The village looks like it was from an online game or a movie set. Life was at its slowest pace around here. The villagers were friendly yet curious at the same time when we sort of trespass their 'roads'. Hahah!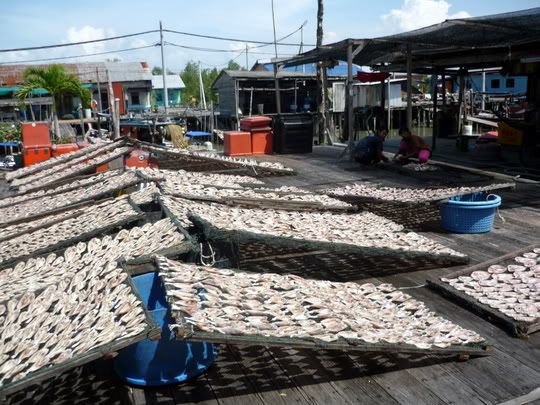 I bet the kid cycles better than any of us. I think they immediately learn riding a bike after learning how to walk!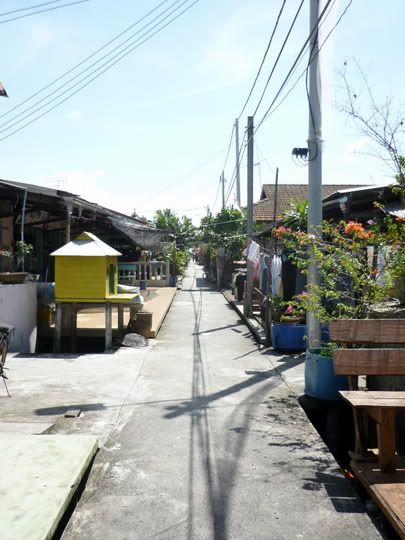 No wide roads here, just sufficient for bicycles. They all link to one another, creating a labyrinth of corners and turnings. Very confusing.
After covering nearly half of the island, we turned back towards the main street of the village;
Jalan Satu,
for lunch.
It seems to be the main gathering area of the villagers around here as nearly everyone passes by this road.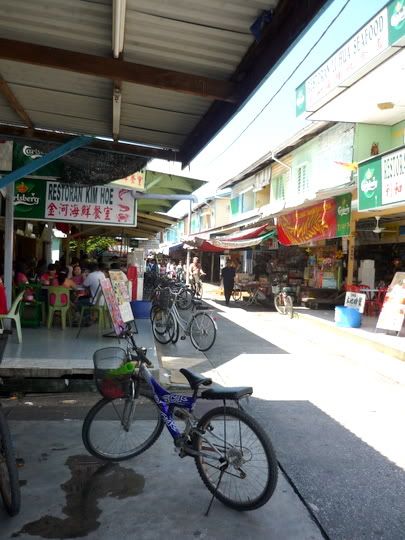 Jalan Satu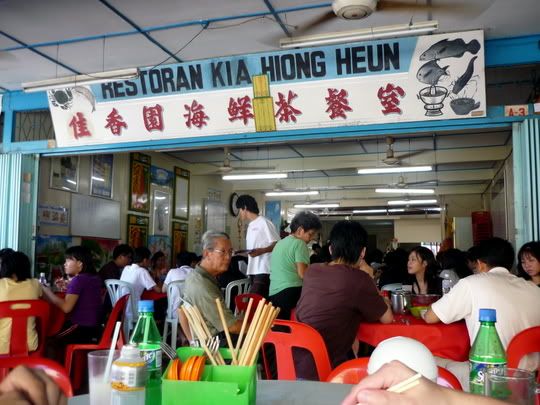 Here's where we had our lunch. Had trouble choosing a spot to eat, so we settled for the one which is most packed.
Lala chien!
Tasty but the lala's were damn tiny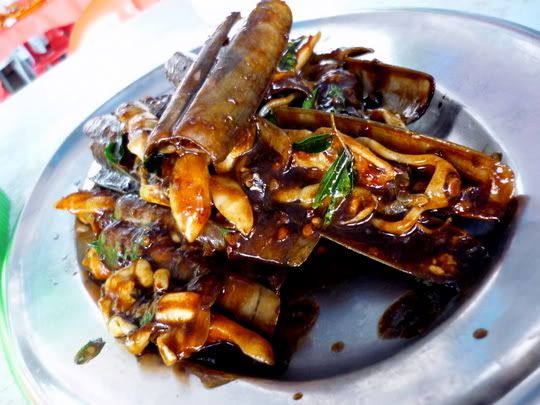 Super huge and fat bamboo clams! I never ate any this huge before! Damn nice!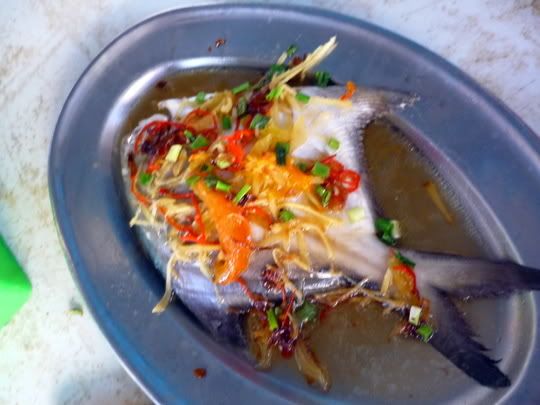 Bawal putih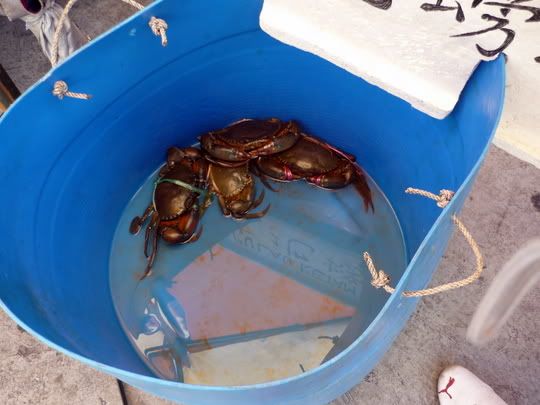 Pulau Ketam crabs! We didn't get any down our stomachs though; our bill would certainly shoot up.
After a satisfying and cheap lunch, we went exploring other parts of the island. We would ride to the ends of roads just to see what is at the end.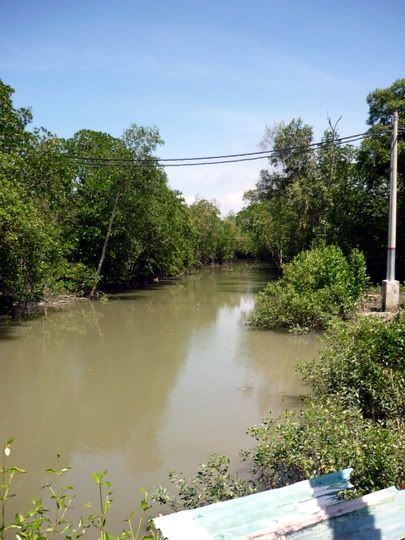 Swamps.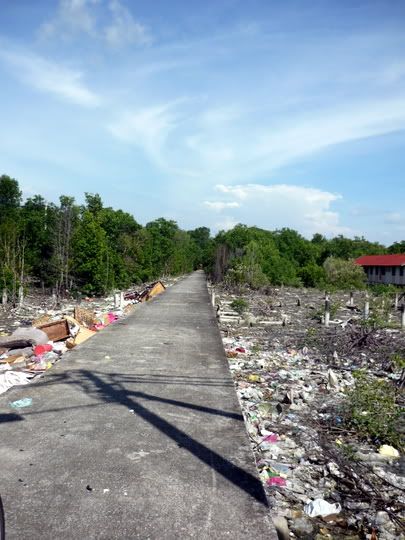 I think this must be the village's dumpsite.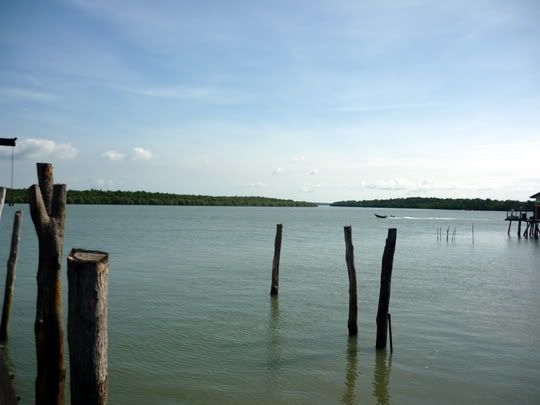 View from one of the many river banks.
There were many odd wooden buildings as well...building you won't see elsewhere but here on the island:


Grocery store