The outside temperature that is (according to that shown on Lee's car).

It poured the past few days, but it was unusually hot today, especially in the afternoon. Still, the heat didn't deter us from heading out to town for lunch and doing more random stuff.

Here are is a collection of photos taken with my phone from the past few days. Still waiting for my SLR to come (hopefully after CNY), so for the moment, its my trusty iPhone for the photo taking since I keep forgetting to bring the FS3 out...


Sunrise last Thursday morning if not mistaken. Owh, not to mention the morning we had our dental competency test. Taken at an early 7.30am while waiting for the lift to climb the 15 floors of my apartment in KL. Reminds me of a scene from 28 Days Later; zombie aftermath.
And the following day, we hit the bowling alley once again, in celebration of our test results. Best of 3 games, which was won by Kien Yee. No prize for guessing whose who on the scoreboard, though we had names of
mamak
eateries. Straight after that, a futsal match with the juniors, which we lost by quite a margin. Darn!
The same night, we toast and drank to a record 5 beer towers at our regular hangout spot @ Piccadilly, Millenium Square. It started with shitloads of 'bottoms-up' and card playing, and ended up with people lying down on the five-foot way, someone puking through the car window, and tons of laughing gas being passed around.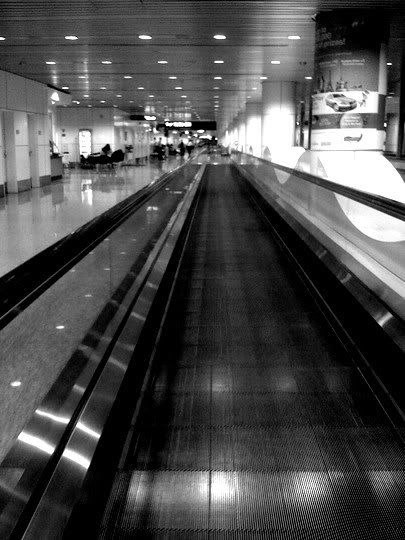 If Kuching was my first home and KL was the second, the airport would be my third. Flew a record 3 times the past month. However, I took a MAS flight back to Kuching this time instead of AirAsia. Not to mention setting foot at KLIA for the first time in years. Nothing much has changed, just a damn huge airport with damn few people. The only thing good about it is the WiFi is freaking fast! And also, flying by MAS is truly a different experience; you get pampered with great food & hospitality as well.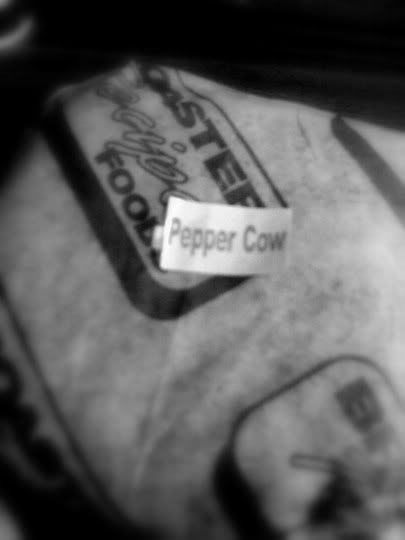 Back in Kuching, you get the weirdest food and names. Such is a Pepper Cow burger, or more commonly known as the black pepper beef.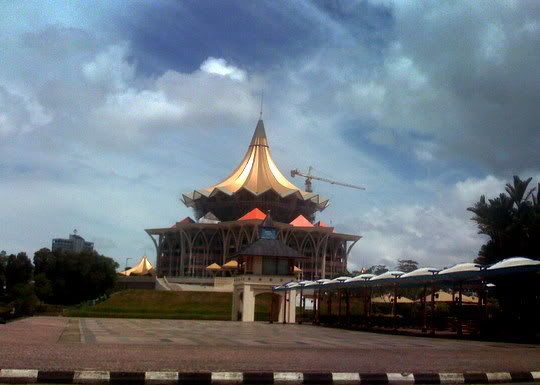 Driving around town with nothing to do. The town was badly flooded days before I returned and many roads such as this one overlooking the waterfront was inaccessible. And that huge building in the background? That's the new
Dewan Undangan Negeri
or DUN in short. One word to describe the building = hideous. Just plain hideous. Apparently, the government wanted to make it the city's landmark, just like the Opera House is at Sydney. Heh?!
Bishopsgate Street. Tiny street alley where we find the best
chui mee
in Kuching. Shoplots here are the old colonial ones, mostly shops selling furniture and tourist merchanise. A great place if you plan to take nostalgic pictures of streetalleys and five foot ways.
Empty road with shady trees leading to nowhere. Plenty of roads like these in the suburbs; freakishly haunting and dark at night. Yet, this is why they're good spots for night drives. All that's needed is a good scream when something pops out, out of nowhere. This one here is the road leading to a cave which we explored just this afternoon.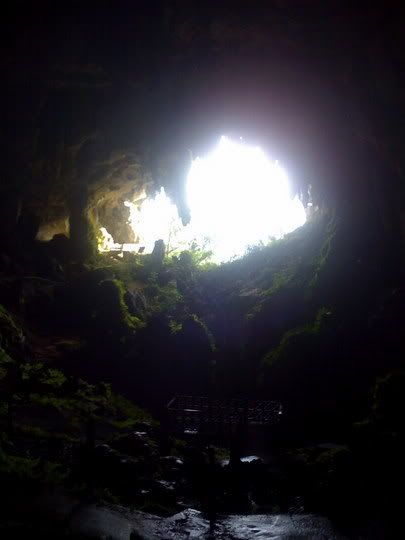 Main entrance of the Fairy Cave, a cave some 40km away from the city. Was here this afternoon armed with only 2 torchlights and our trusty flip flops. Headed into the deeper part of the cave following a pitch black path of wooden and slippery planks. One of the routes lead us to an opening somewhere in a forest. Pretty interesting. Yet to explore the remaining 3 routes, saving them for a second exploration sometime soon.