Today was another outing day just like any other weekend. Was stuck at home yesterday night after initial plans were canceled.Bored and ended up watching Euro...till I fell asleep. Haha.

And so today, I just had to go out. Choices were either going to the KLX or to Sunway to catch a GT street demo and movie with Julian and Justin. In the end, I just couldn't be bothered with the KLX thingy, so I settled for the latter.

The Xanavi Nismo GTR team held a street demo this afternoon. A small crowd gathered to catch a glimpse of the Nismo Skyline GTR in action. This car was retired from the Super GT after the new GTR was introduced, yet it was my first time witnessing this car fired up up close. Some pictures of mini event: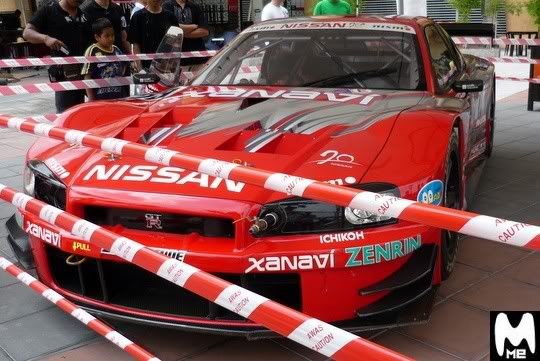 Menacing look of the GTR.
Rear end with the Nismo wing. But where's the exhaust?
Ahh...see that? Side piping.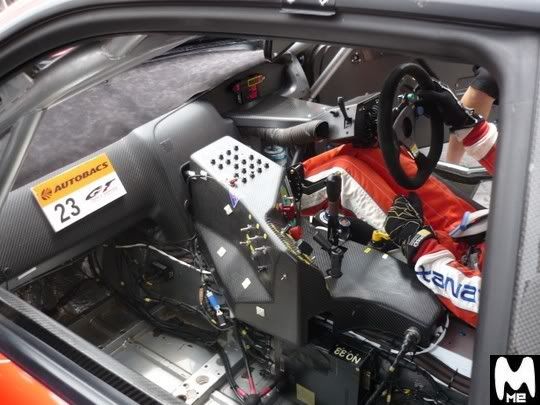 Drivers cockpit. I don't recall my car having that many buttons. xD
Another shot of the car after it did 'donuts'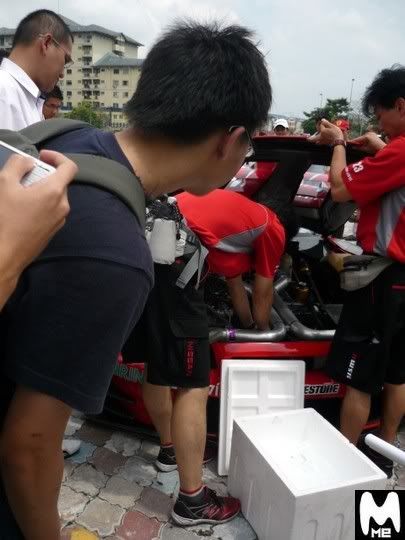 Justin having a peek at the belly of the beast

Here's the driver, Michael Krumm, signing an autograph for me. Hehe

Not to miss the
kawaii
GT Queens from Japan too!

There was another demo later in the evening, but we had to leave for a movie.
The Happening
directed by M. Night Shyamalan was an damn eerie movie. Like all his previous movies, there is something weird and twisty to each story. It could have been better if the many confusing parts were explained a little. Movie was kinda short too. I rate it a 6.5/10.
After the movie, we hung around, mainly watching a figure skating competition being held. Caught the latter part of it as it had begun earlier while we were watching the movie. Managed to salvage 2 shots from the many unclear ones.
Like a stork
Didn't stayed for the awards ceremony, but the figure skaters were awesome. Some had pretty nasty falls though. Had dinner at KFC before the long 2 hour journey back home.

Tiring. And probably would be during the following long days and weeks ahead, starting with Dental Anatomy test on Monday. Back to studies once again...

If only each day ended with a sunset this beautiful