Snippet: Photo's are from my camera and Alvin's.

Yesterday, we had our first official class photo taken...under the hot sun. xD Finally, we have a photo showing us in a proper formal attire, all looking smart & neat!

Prior to the photo taking session, here's us, getting all suited up.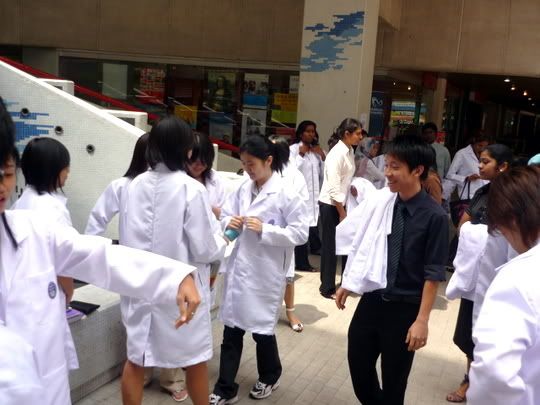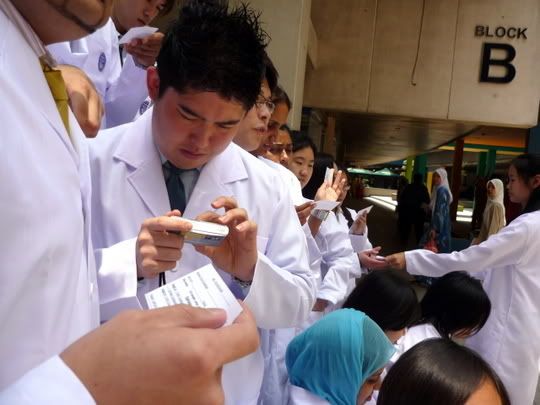 Camera...check!

We had to wear our lab coats since we didn't have a proper uniform. Considering the hot midday sun, it was rather awkward, especially when there were people walking by staring at us.
Anyways, the end result, our very first formal class photo: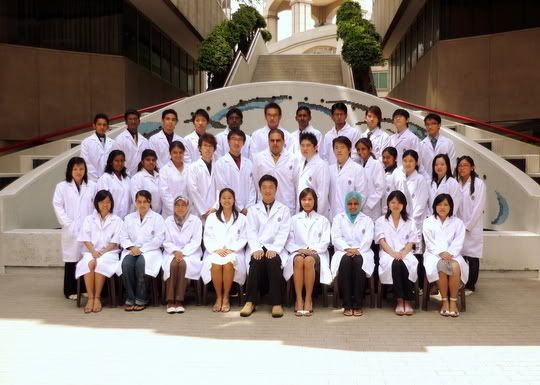 Wahahaha...
cun kan?
For once, we actually look like professionals, future dentists in the making.
(Those who wan the larger sized wallpaper version, click
here
)
Time to introduce the people in the picture. From left to right:
Top Row

: Sai Baha, Nelson, Nik Fauzan, Dennis Lee, Kartick, Vincent Gan, Murali, Nikunj, Clevin Loh, Mike Yap, Wye Sern


Middle Row

: Christie, Vithiah, Poorani, Preeya, Me!, Kien Yee, Harvin, Alvin Chai, Vincent Ng, Maanprit, Vina, Hian Hui, Siew Jin, Joyce Ong


Sitting:

Joyce Ng, Hafizah, Didi, Arlena, Ken Cheah, Ru Yuan, Maaslina, Leih Min, Chiew Yee.


After the formal shoot, we were allowed 3 extra candid shots/posing shots! Hehe,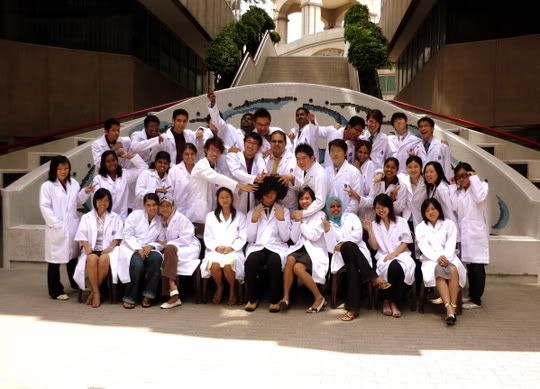 The fluffy hair invasion returns!
Changing positions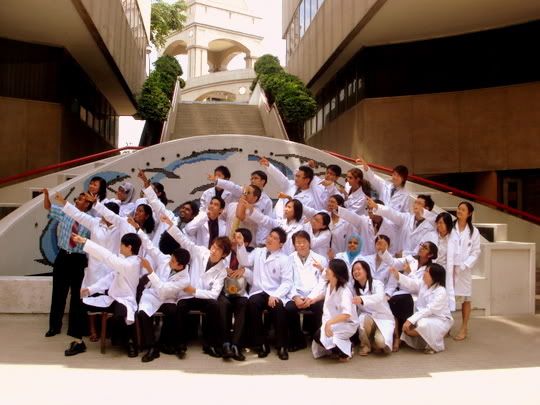 Pointing to our college block.
As usual, we followed on with our own photo taking sessions. First the twin shots: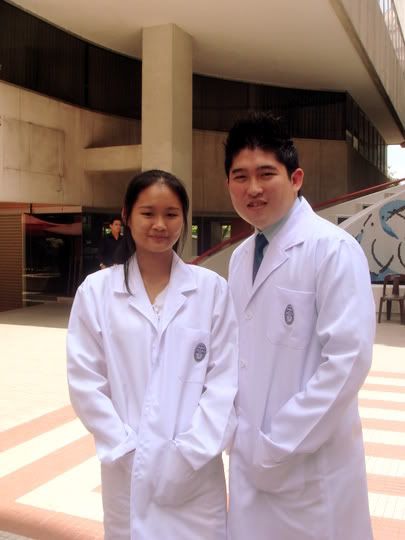 Arlena & Alvin. The yin & yang of war!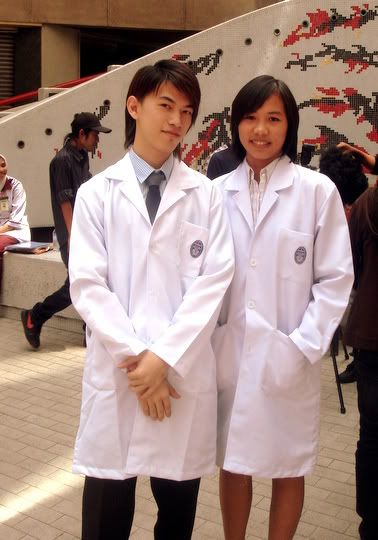 Clevin & Yuan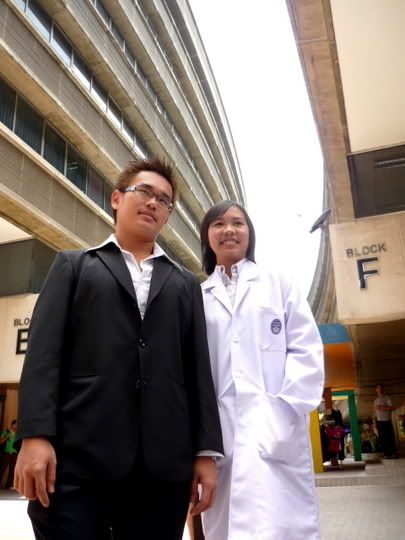 Vincent & Yuan. Damn, this photo looks like some college advert picture!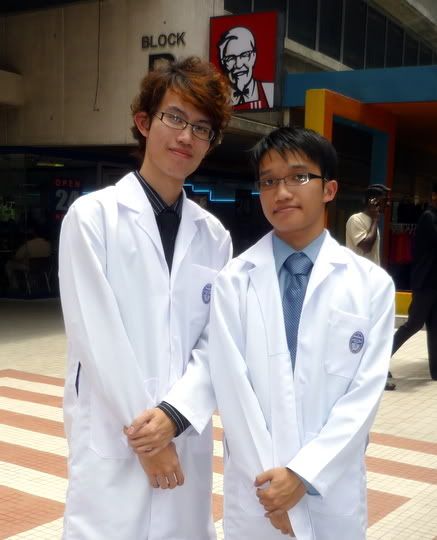 Wye Sern & I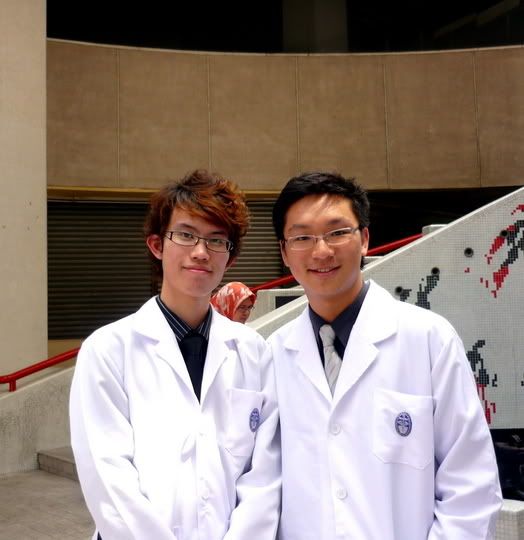 The two 'Ken's
Now the group shots: