Photos from this week, including random ones taken in class and from Ken's birthday.



Our 'dailou', Ken Cheah, celebrated his birthday last Monday. We held a double celebration for him, once in class and another during dinner.



Feeding the cake to our skeletal friend, Alvin v2. 'Stolen' from the resource lab for teaching purposes which were never conducted, our Alvin here has become our class mascot. xD

A few of us gathered for a second round of birthday celebrations at Wong Kok Char Chan Teng during dinner. Random photos from that evening: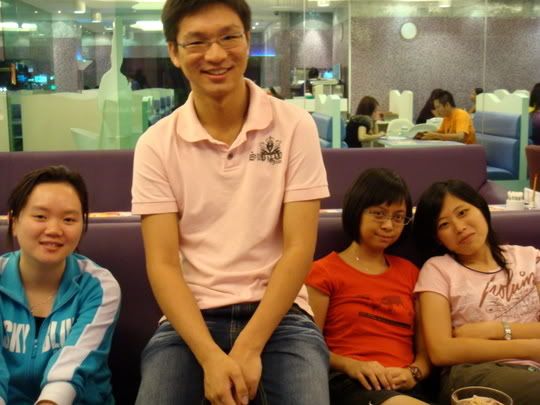 Camwhore-ing sessions after dinner. Ken with the gals; Jin, Joyce & Chiew Yee.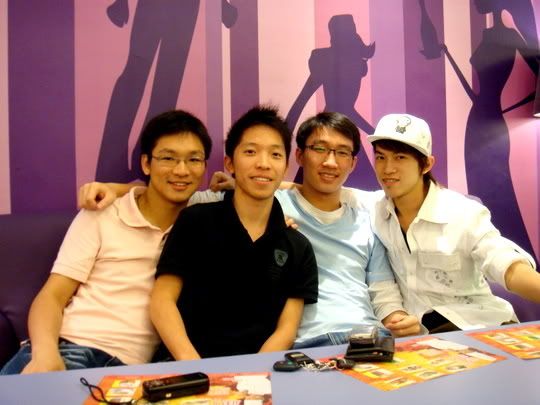 Ken with the guys; Dennis, Kien Yee (KY) & Clevin.



Ken with the housemates.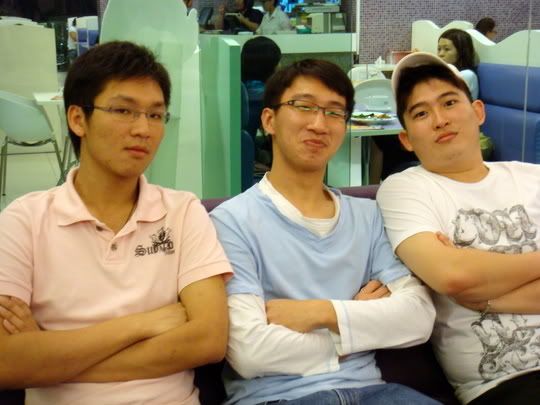 The three of them trying to act serious, one which KY failed miserably.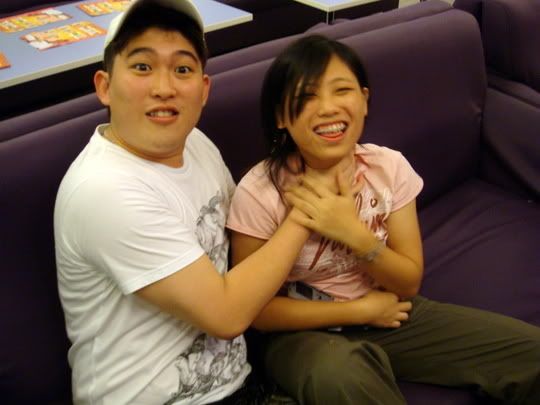 Alvin 'choking' Chiew Yee.
Alvin & Clevin, (the two most eligible bachelors of our batch, :p ), taking sips of the birthday milky tea. Seriously, this is the largest glass/drink I've ever seen. All of us managed to have a sip or two from it. Best of all, free of charge!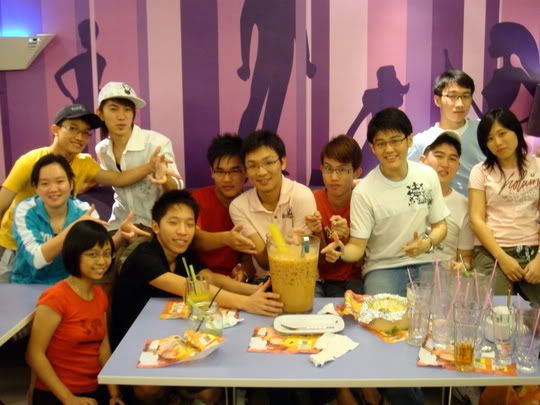 There were a ton more of camwhore photos, but I'm too lazy to upload all of them. So I was thinking, why not I just upload a photo with everyone's face on it. Hehe.
Here's our typical Biochemistry class. That's our lecturer, Prof Alaudeen in the far background. The class is relatively empty at this moment. Usually, the students have either gone for a break, 'disappeared' or arrived late. It gets really boring during the lecture, especially when our lecturer drags his lecture. Imagine describing a single slide for 10-15minutes. =.=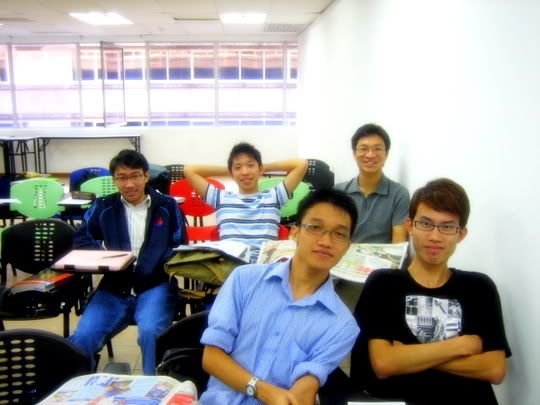 Here's a shot of the five of us after class.
Collectively, one of our classmates gave us a nickname...the Gay-5. Swt!
A human line showing the age variation, from the youngest to the eldest. (L-R: Ruyuan, Preeya, Chiew Yee, Arlena, Mike 'looking lost' & Harvin)