Finally I'm able to update my blog after a week's break from CNY and due to the unavailability of internet access at my apartment. The technician just fixed the Streamyx line roughly an hour ago. Happy that I'm able to access the net now.

CNY was quite fun although I only enjoyed merely 4 days of it before being flown back to KL to face a Physiology test on Monday. Enjoyed the visitings, food and of course, those red packets with cash inside...Heh.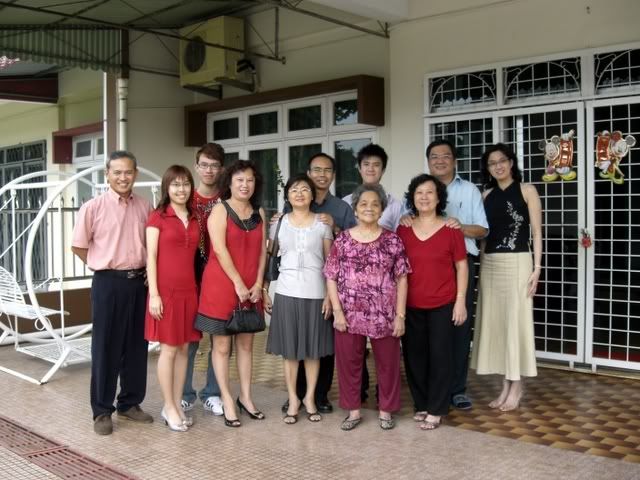 My extended family. Yea, I dyed my hair...again.

Spent my first night at the new apartment. Found out that my window had nice sunset views, but my new pillow was too puffy. Darn. Bought more furniture including a study table, cabinet, microwave oven, shoe rack and clothes hanger over the past few days. Well, there goes my angpow money.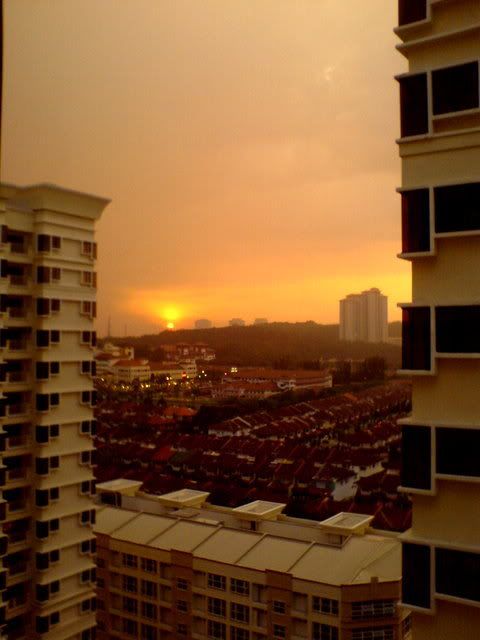 Sunset from my window.

Classes are back usual, but ends at later at 4.30 or so. Test after test after test. Sien...Biochemistry test this coming Friday, Anatomy on the following Monday. Yeah, pretty tight schedule here...but still managed to visit friends here in KL and 'Lou Sang'. (Yee Sang)




Well, so much for a short update, need to get back to my studies. Tomorrow's VDay, wondering how's the scale of celebration in KL. Gonna wear a pink shirt tomorrow for fun's sake. =) Anyways, here's a nice Valentine video by PostSecrets.


Happy V-Day!