Snippet: Either my connection is bad, my router keeps malfunctioning, or is there a curse on the internet line which results in a DC everytime we return home after class? And why is there a test every week!!!

Ahh...class gatherings or get-togethers! Been quite sometime we had one. Class schedule was too packed to throw in a party. Nevertheless, the merry people of our class organized and held a BBQ party at a friend's house last Friday. Yet, another first for me, attending a BBQ gathering here in KL.

We headed out after class in 3 cars towards Puchong, where my friend's house was located. The moment I reached the locality of the place, I had an instant liking about the place. The houses in the vicinity were located in a gated community. There's this western type of architecture in the construction of the houses, interior and exterior.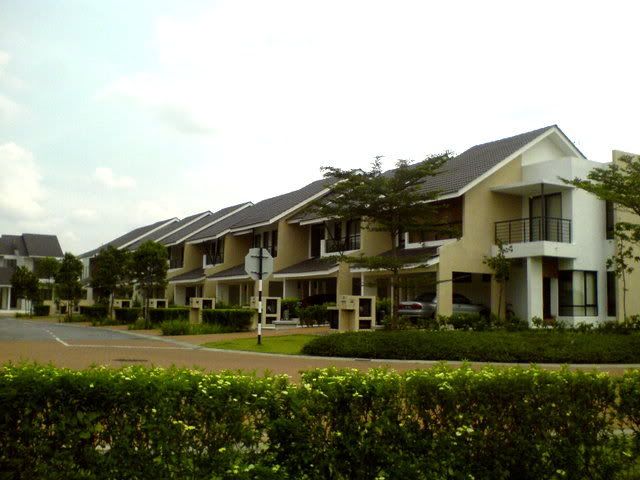 No gates...

The guards patrolling the area wore these funny looking cowboy hats. They prowl the area riding bicycles.



Reminds me of Broadback Mountain! hehe!

Here's one of the mini gardens and water features within my friend's house. Hers had a very modern design with plenty of natural sunlight.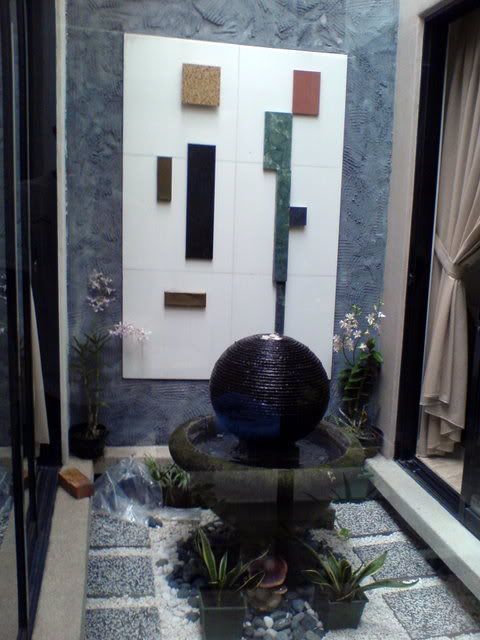 There's a clubhouse nearby with a tennis court, basketball court and a very nice pool overlooking a man made lake. Since it was too early to BBQ, we went for a little exercise.



Some prefer playing in groups.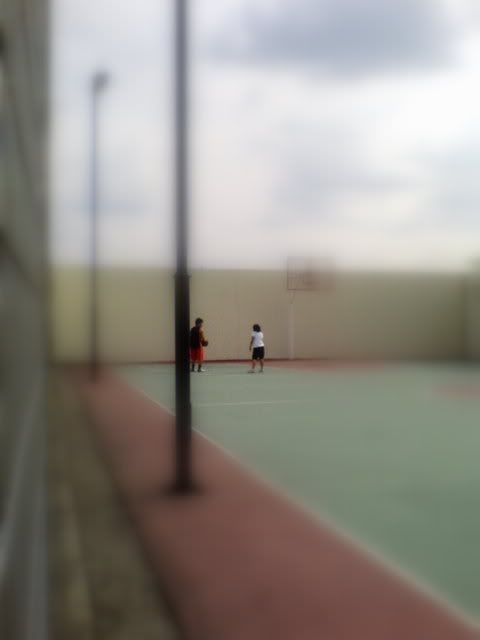 Some prefer 1 on 1 situations. Ehem...



Others prefer to sit around...

The pool was very inviting. Unfortunately, I forgot to bring my swimming trunks along, so the least i could do was watching the sun setting from the poolside. A nice backdrop for pictures too!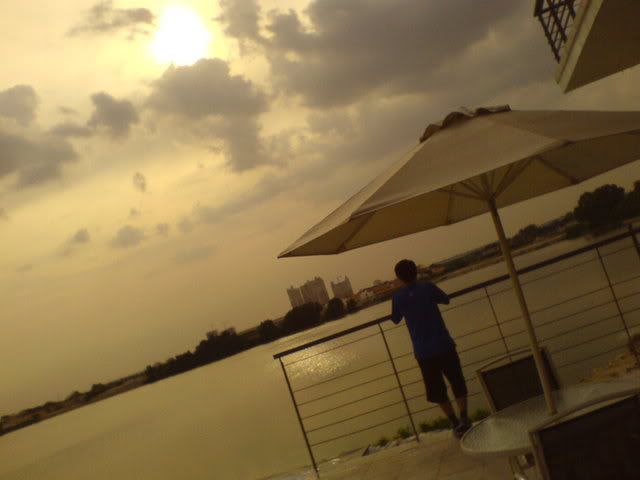 Kien Yee's back



Wished I owned this place...haih.

After a brief rest, we got ready for the main purpose of our gathering...to BBQ and eat!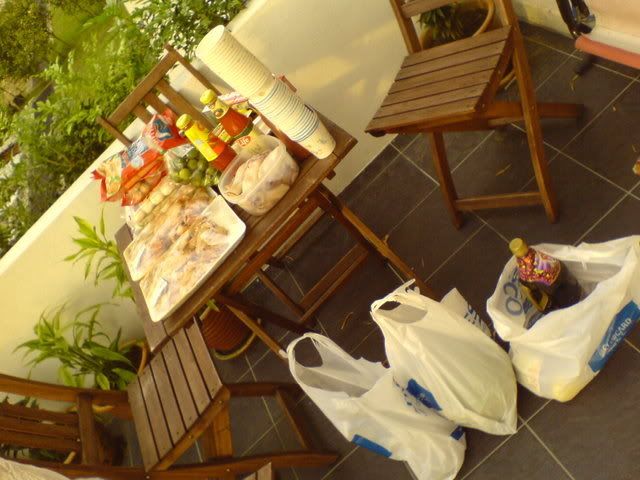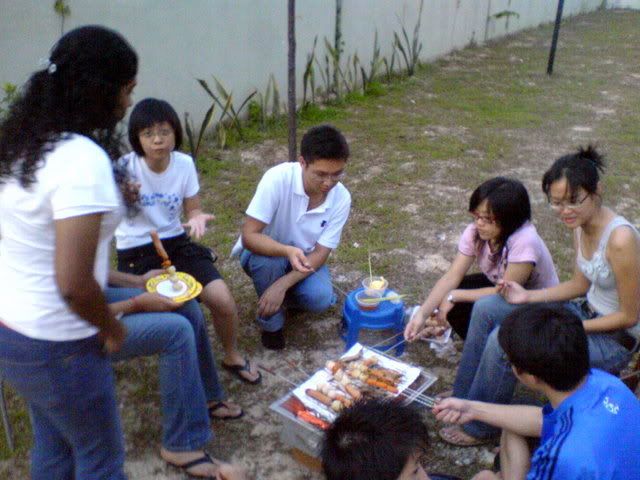 So, we BBQ'ed into the night. Didn't snap much photos, was too dark and I was busy eating. Somehow, I only ate hotdogs and fishballs that night.

Bloated from eating, a few of them decided to kill time playing some games. Soon, all joined in playing charades (hilariously weird though), cards, mahjong, and truth or dare. Truth or dare was indeed out of control, with ridiculously mad dares and multiple truth questions. We had a good laugh all the while, especially prank calling our friends as part of a dare.

In the end, a few of them stayed back for the night. I went back though...with thoughts when will be the next class gathering. So, that was it, our first BBQ as a mini family.