Sorry for the lack of updates folks, been pretty busy here and there. Not to worry, here comes a megaload of it. Hard time categorizing and keeping track of what I've done to properly blog it down here. A huge pile of mixed up dates and events. So I'll just dig into my recent pictures folder and pull out a few of the happenin' things...

THE FORUM
Our 1st forum went on pretty smoothly. Instead of writing a dull 10 page essay for our Moral Studies coursework, we opted for a rather interactive approach, a forum regarding 'mat rempit' issues. I was appointed as the secretary of the forum, and basically...all I do is type and "run around". Haha. Everyone did their part at end of the day, the lecturers were pretty impressed, so, hopefully, we each got the marks we deserved...xD.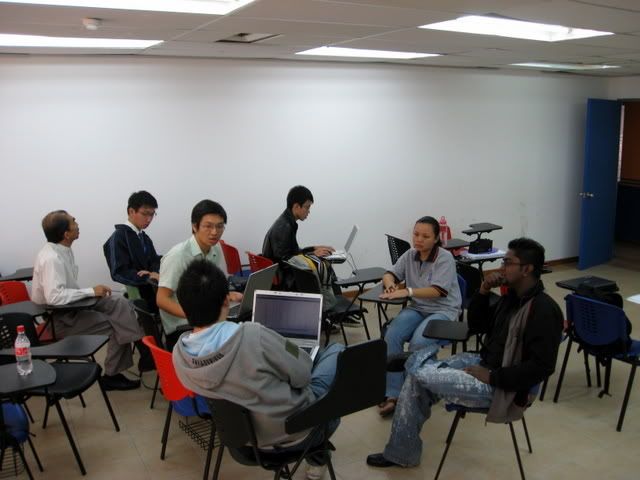 Discussion prior to the forum. That's our lecturer, Dr. Baha on the far left...



Our dear speakers...Karvinder, Kien Yee, Persis & Poorani

THE CLASS
Hmm...seems that I've yet to show the pictures of my classmates. Here we go...the many faces that make up our batch:



Tada...our smiley faces!



Men of the batch...excluding the birthday girl of cos!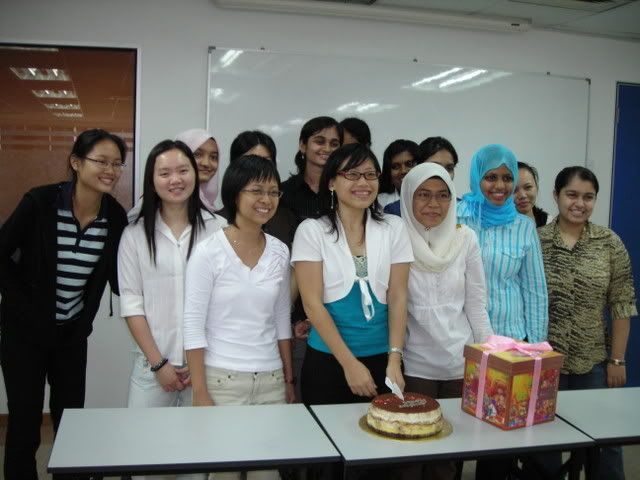 Ladies of the batch...

Photos were taken during Chiew Yee's birthday last November. A tiny batch of 31 students making up the first dentistry batch of the college. A diversity of races & cultures. A friendly mix of guys & girls. A small group of big dreams...

THE FINE DINE
Staying around a relatively high class area (Damansara Heights & Bangsar) means you don't get the cheap food around such food courts littered with hawker stalls of mamak's to fill up your tummy at night. Occasionally, due to our laziness (to cook) or bored of eating the same food around (McD, KFC, Ali Maju Nasi Kandar) , we would go out and explore the surrounding vicinity in search of good food. Here's what I've stuffed down my belly the past few weeks...


'Bak Kut Teh' at Kepong. Apparently, Kepong 'Bak Kut Teh' is quite renowned around the KL folks and trust me, it really is GOOD!
Black Forest from Delicious at Bangsar Village. My friend and I were looking for D'lish actually, but instead, stumbled upon this eatery. So we each bought back a dessert from there. The place is quite popular among those living in Bangsar.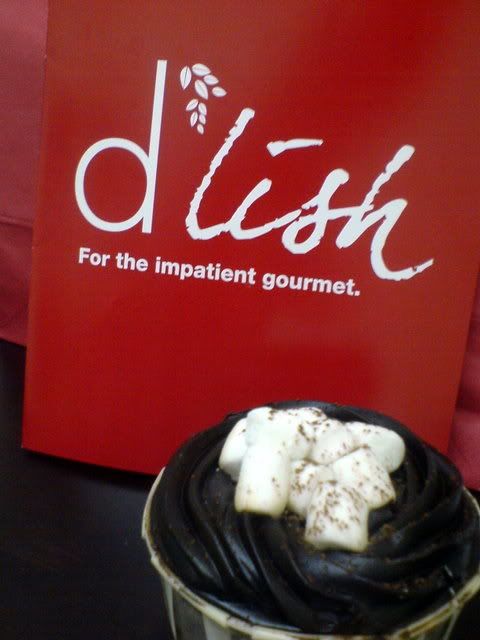 Chocolate cupcake with marshmallow toppings from D'Lish at Bangsar Village. Whenever people mention this shop, the first thing that comes in mind are the cupcakes. Delightfully delicious! Who couldn't resist 50% off the food prices after 9pm?
Pork Chop rice & "Ying Yong" at Kim Gary's, Sunway Piramid. The 'ying yong' & french toast is a must try.
Tang Yuan at home. Recently, few of us guys got together and made this dessert for the Tang Yuan festival. Another first for all of us...
Sushi at Sushi Zanmai, Pavillion. I had a sushi eating spree last week, together with Edward, Lee, & Ray during our vacation in downtown KL. Had not tried this sushi outlet before, but probably will visit it more often in the future. The Unagi here tastes better according to my friends.
Aside from all those, there were plenty more of tasty food. Problem is, I landed my tastebuds on them before I managed to snap the photo...hehe.


THE CIRCLE OF FRIENDS


Well, there is always this particular group of people one belongs to after settling down at a certain place. After a few outings, we unofficially belonged to a certain clique. Well, these are the few buddies I often hang out with aside from the regular 5 of us.


'The 5' with Siew Jin. Siew Jin has to be one of the most sporting girls I've met. Sort of an 'elder sister' to all of us. A 'cow' at the wheel as suggested by my friend, she would bring us to the few hangout spots around our area.



Alvin & Kien Yee.
These two fella's are damn funny,
one's a happy-go-lucky type, the other is pretty down-to-earth. Together with another, Dennis, they are the non-hostellites who occasionally hang out with us.



RANDOM PICTURES


A random bunch of photos which probably might kill off your bandwidth...


Us at Sunway Piramid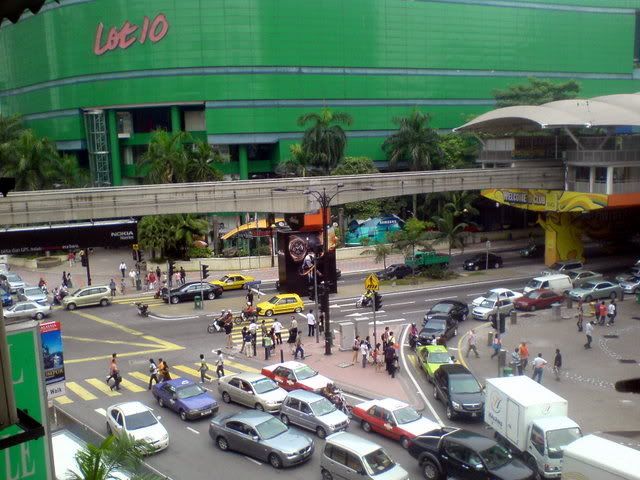 Stayed at an inn overlooking the busy Bukit Bintang intersection.


Jam packed nearly everyday


At the BB monorail station. Welcome to club? lol...bad English...


Random



Totally random!