Not wanting to spend the day at home on Labour's Day last Thursday, Wye Sern, Vincent & I went for a visit of the national zoo. It was a weekend plan to since the first semester but due to unforeseen circumstances, we had to scrap it numerous times, mainly due to the girls. So this time around, we ditched the girls aside, and found ourselves at the zoo in no time. Hahaha...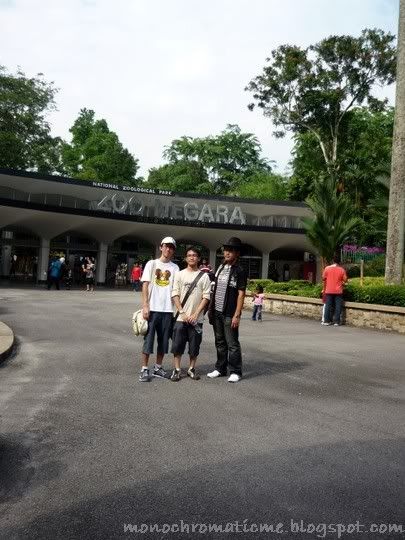 Hadn't been to the zoo in a long time, nearly a decade ago perhaps. In fact, I don't recall seeing this much of exhibits around. Here are some of the pictures I took: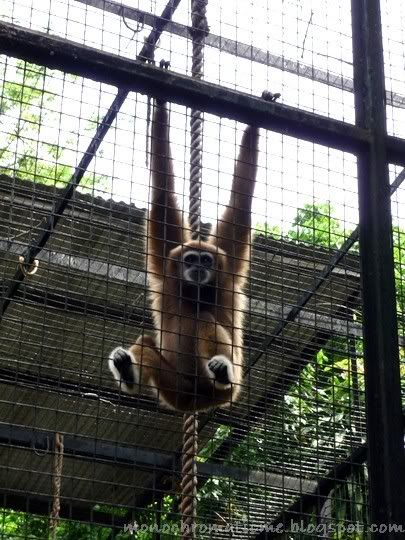 First up, the primates. Like us humans, I think they're the most hyperactive.
This one looks frightened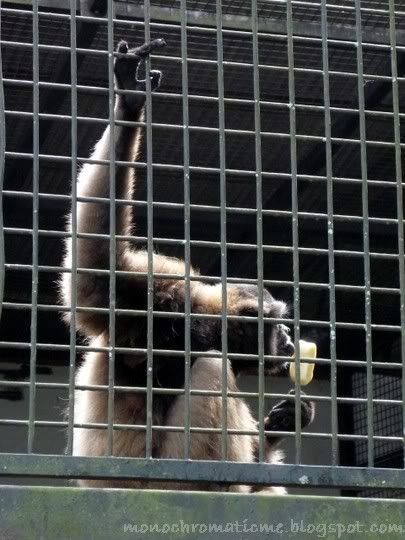 I never knew apes had a liking for ice cream!
There was an animal show going on, and by the time we arrived, a huge crowd was seen at the amphitheater, watching various animals including a seal and macaws performing stunts and acts.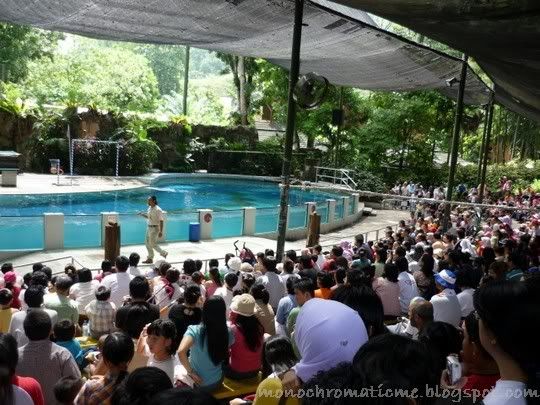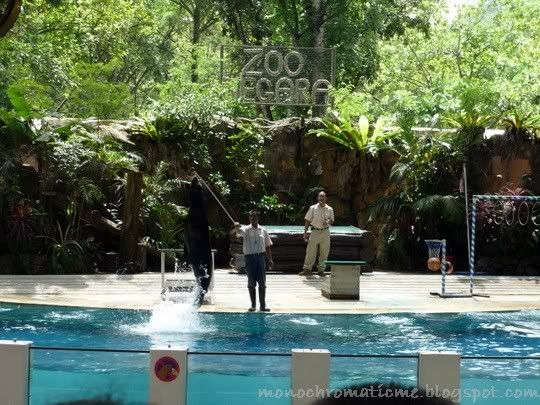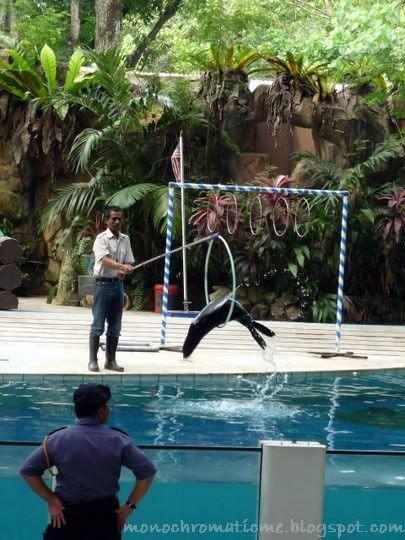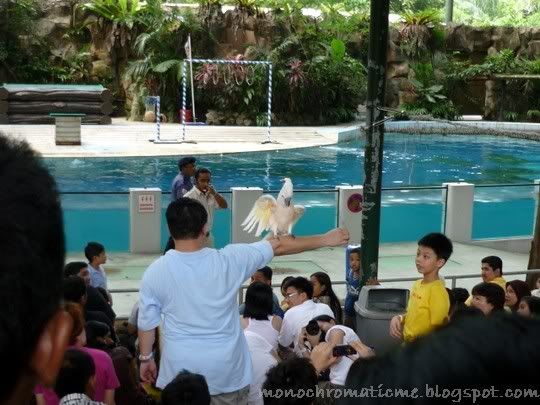 Money-faced macaw. It'll grab cash donations from your hand.
Moving on after the animal show: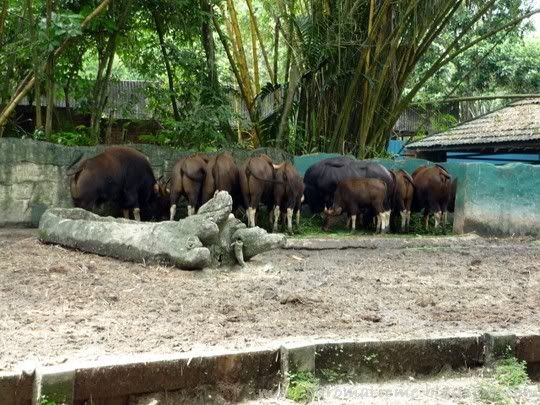 Some asses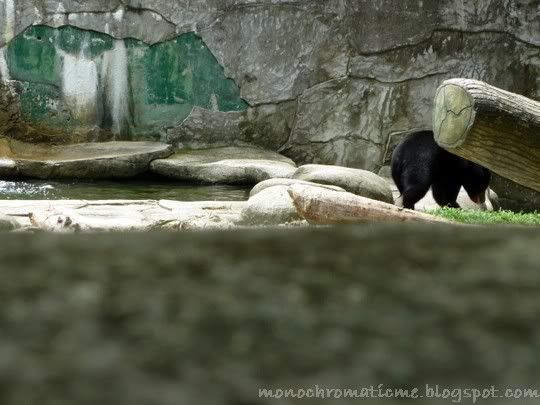 A timid bear trying to hide from us.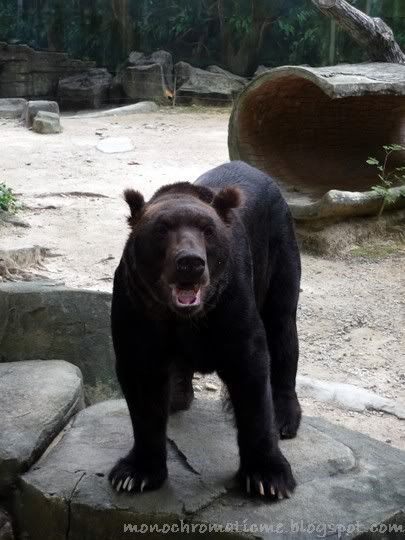 This one looks damn like a statue. Check out the claws...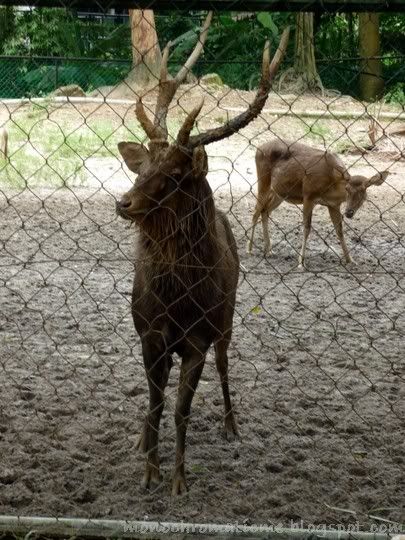 A pride looking deer. Makes me wonder if the animals are trained to pose. xD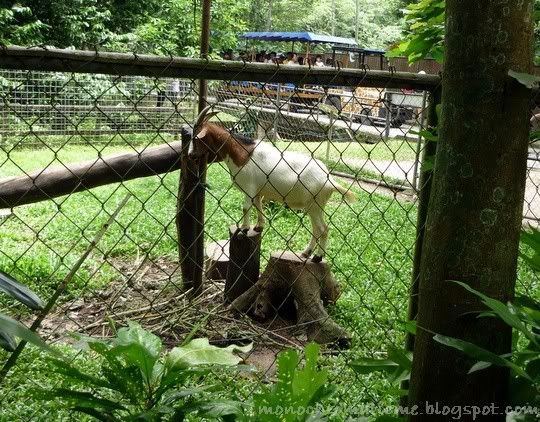 Billy goat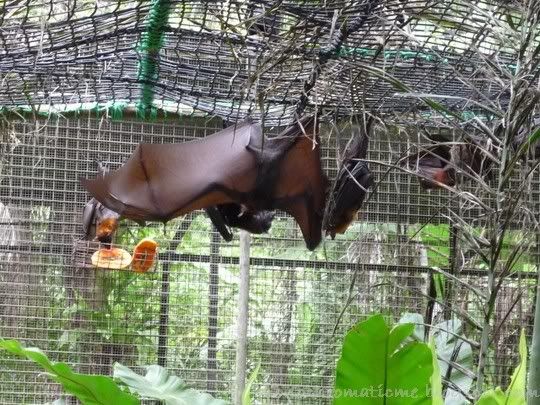 A flying fox with wings at full stretch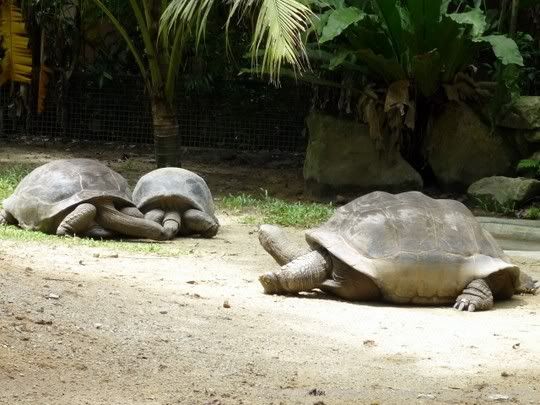 Slowest creatures of the zoo.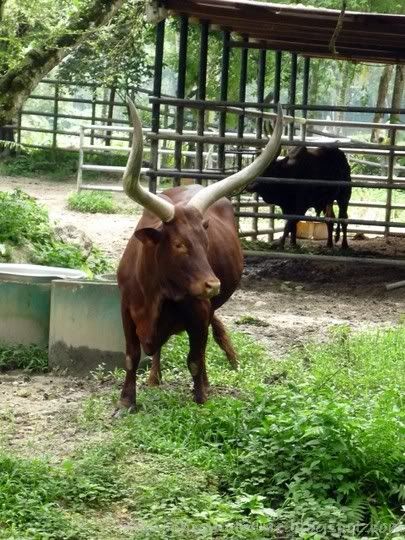 My gawd...I wouldn't want to be chased by one of these...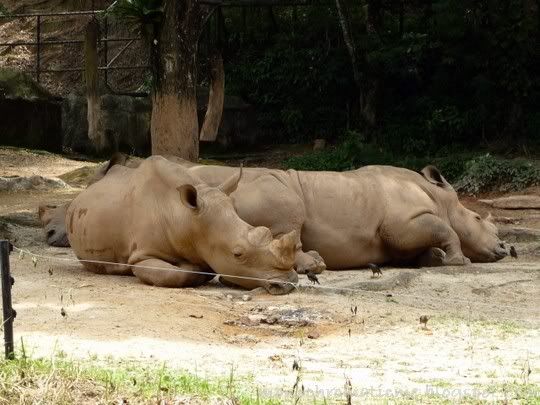 Or these...
This too!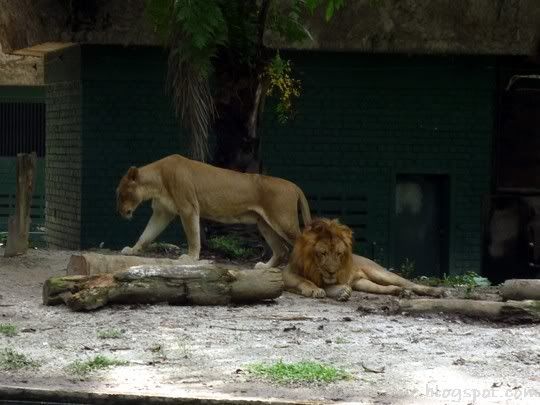 The lions weren't so active however
The rare Sumatran tiger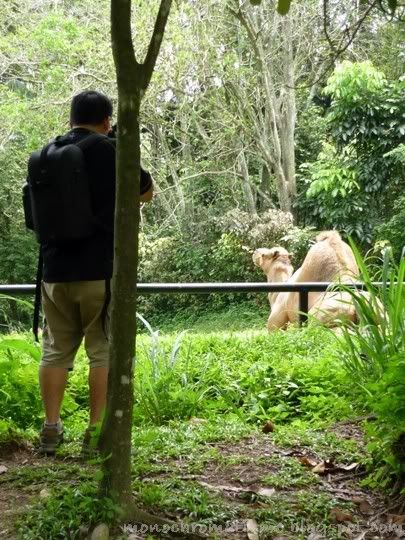 Caught this photographer with his subject, the camel.
I was caught with the camel too!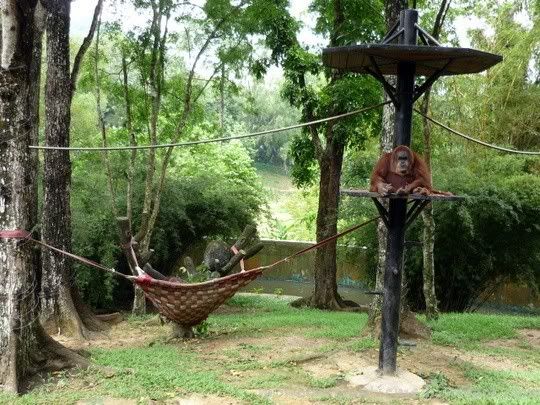 The orangutan on the right is waiting for people to toss fruits at it. Can you spot the other fella?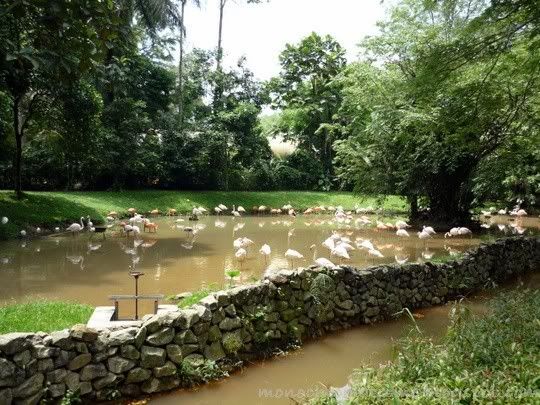 Flamingos!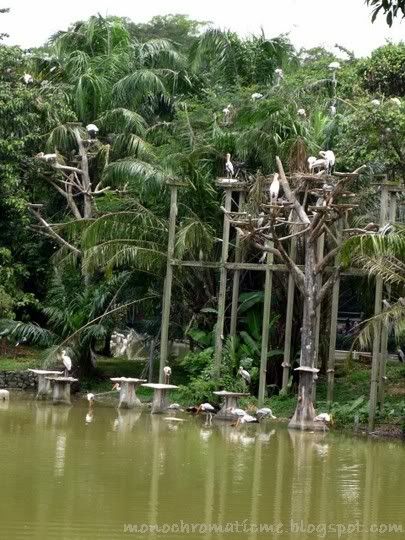 Birds at the lake side.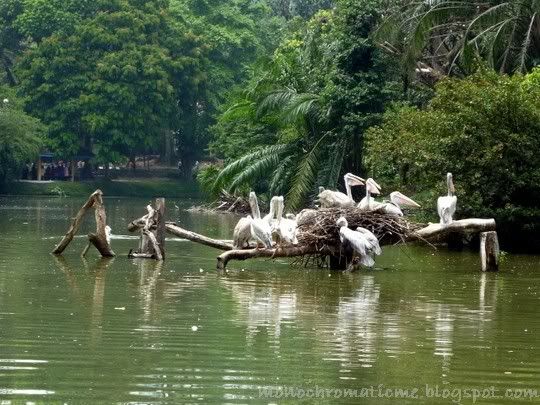 Pelicans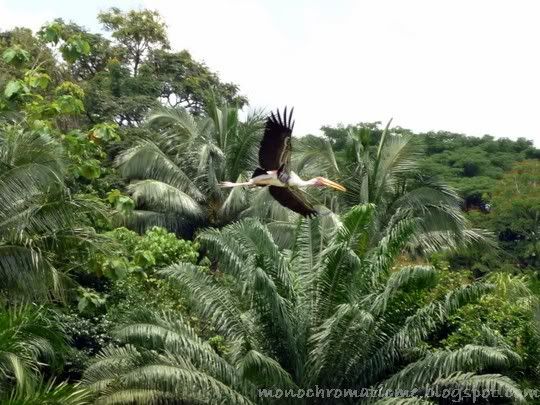 Graceful flight of a bird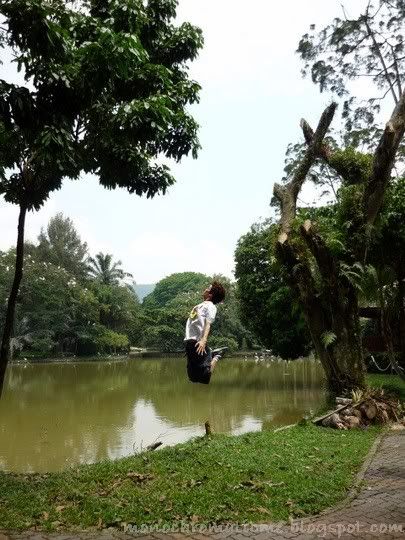 I tried flying too. =D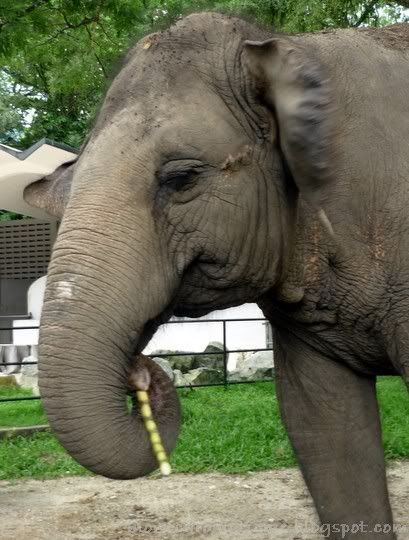 Sugar cane chewing elephant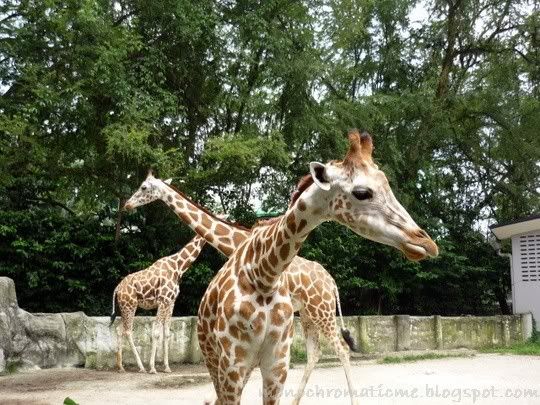 And last but not least, the giraffes.
Finally, my favourite shot of the day: